Monthly Archives:
May 2014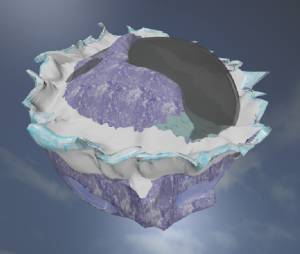 Hello! This is the first article from the development series. I realized that I kept working on things without engaging you guys, so any time I'll have something new to show I'll post and update.
That being said, welcome to Update 0!
In the attached image you will be able to see the Blue Stone planet, it's poisoned side, showing the poisoned ocean and metalic mountains. This is the territory of the Rausu and the Shakay.
For discussion and comments please join the forum thread [1].